PENYULUHAN HUKUM TENTANG KONTRAK BISNIS KEMITRAAN BAGI PELAKU UMKM DI DESA SUKARARA KABUPATEN LOMBOK TENGAH
Keywords:
Business Contract, UMKM, Businessmen
Abstract
This study aims to study the model and development pattern of the ideal Partnership Business Contract that can be carried out for UMKM actors in Sukarara Village, Central Lombok Regency, considering the development of UMKM in Sukarara Village is quite rapid and needs to be strengthened in literacy regarding business contracts and partnership development. The research method used is empirical normative legal research using statutory and conceptual approaches. Based on the results of the study that the data on the number of UMKM in Central Lombok each year experiences growth, especially in Sukaraa Village, Central Lombok, where based on Government Regulation no. 7 of 2021 that UMKM in the legal context requires many legal documents such as business contracts because it is possible for UMKM actors to develop business such as plasma cores, sub-contracts, franchises, and others. Therefore, strengthening literacy on how to identify and formulate contracts in business is important for UMKM actors because there are still many UMKM actors who have difficulty understanding that strengthening literacy on contracts is important in developing their business.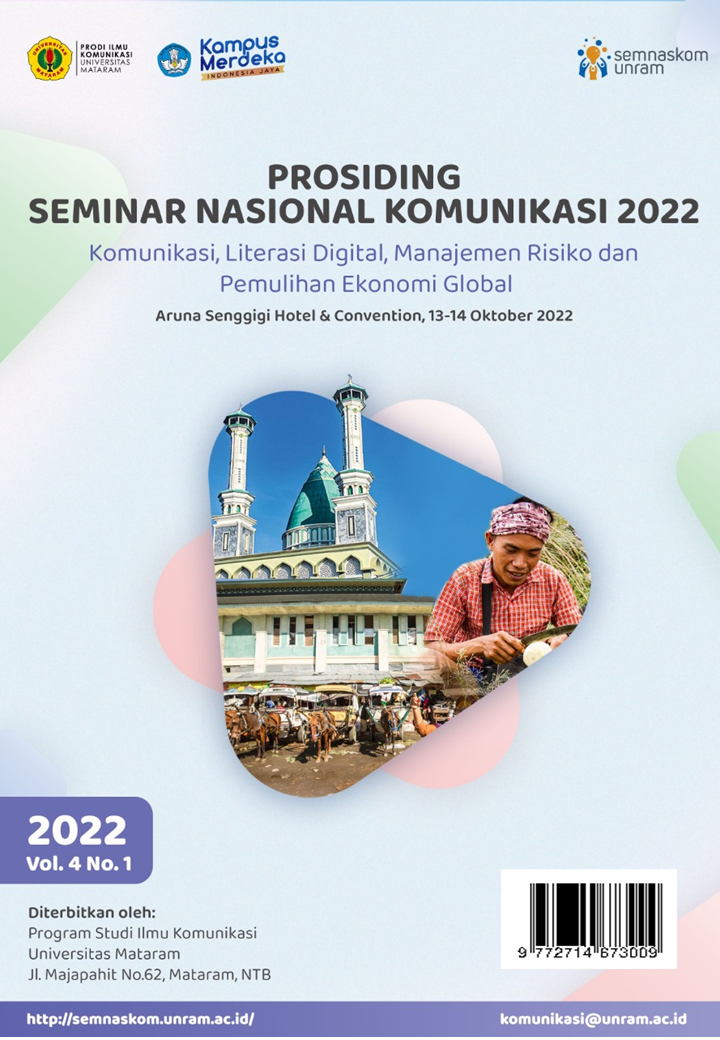 Downloads
Section
Komunikasi, Literasi Digital, Manajemen Risiko, dan Pemulihan Ekonomi Global