PEMBERDAYAAN PENGGIAT WISATA DI SEMBALUN BUMBUNG MELALUI PENGUATAN INOVASI PRODUK OLAHAN STROBERI
Keywords:
empowerment, tourism activists, strawberry products
Abstract
Community service entitled Empowering Tourism Activists in Sembalun Bumbung through Strengthening Strawberry Processed Product Innovation was carried out in Sembalun Bumbung Village, Sembalun District, East Lombok Regency. The urgency of this service is to see the potential of local resources owned by Sembalun Bumbung Village, namely strawberry agrotourism. This agrotourism is currently becoming the prima donna of "family tourism" as a tourist destination both locally and abroad. However, the problem faced is that strawberries cannot last long and are very dependent on the season. Another problem is that the community has not optimized the processing of strawberries to be used as a product with more value so that when strawberries are not then, they will usually be used as fertilizer or waste. Therefore, this service activity needs to be carried out considering that Sembalun Bumbung Village does not yet have a typical processed strawberry product that is durable and can be a souvenir. The activity began with an FGD (Focus Group Discussion) to identify problems. The next activity is the provision of strawberry processing skills into souvenirs in the form of contemporary bread and drinks with the target being tourism activists such as MSME actors, pokdarwis, and PKK.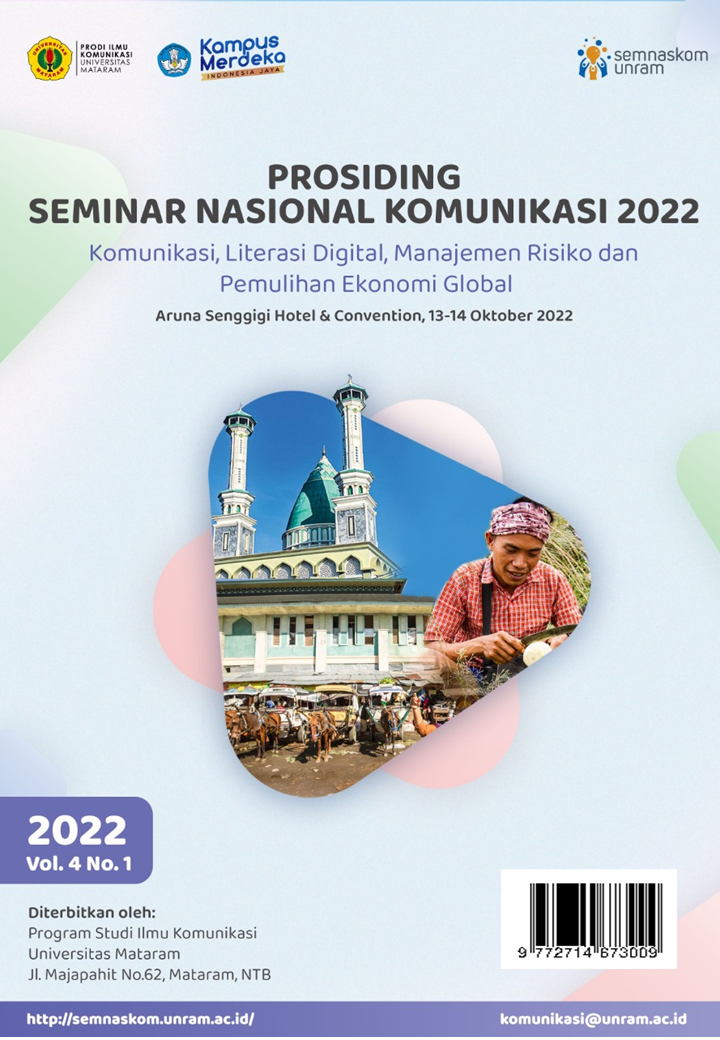 Downloads
Section
Komunikasi, Literasi Digital, Manajemen Risiko, dan Pemulihan Ekonomi Global