PEMBUATAN VIDEO PROFIL BANK SAMPAH RAMLI GRAHA INDAH UNTUK PELESTARIAN LINGKUNGAN KOTA SAMARINDA
Keywords:
Waste bank, waste management, profile video, environment.
Abstract
The waste bank is one of the facilities that realizes the solution to the problem of domestic waste in small and medium industries with the 4R principle (reduce, reuse, recycle, replant). In addition, waste banks play an essential role in education and behavior change in waste management. Currently, the waste bank is the only method the Indonesian government has to deal with waste problems from the source by directly involving the active participation of the community. However, the information regarding the Waste Bank's existence is still limited by the public. Meanwhile, waste banks can function to support environmental conservation and potentially improve the people's economy through depositing waste that can be converted into savings. Ramli Graha Indah waste bank is one of the waste banks in Samarinda city that already has several customers. However, some of these customers are inactive. Therefore, in the community partnership program activities, they made a profile video for the Ramli Graha Indah Waste Bank, a partner of this activity. The video contains educational content related to waste management to attract and increase public interest in entrusting waste management to the Ramli Graha Indah waste bank. Broadly speaking, this service activity consists of observation and site surveys, making a video profile concept, and making a profile video. The results of this service activity are in the form of a profile video from the Ramli Graha Indah waste bank, which is expected to attract interest and provide knowledge and information to the public about waste banks. Through this video, it is hoped that public awareness of the environment will increase.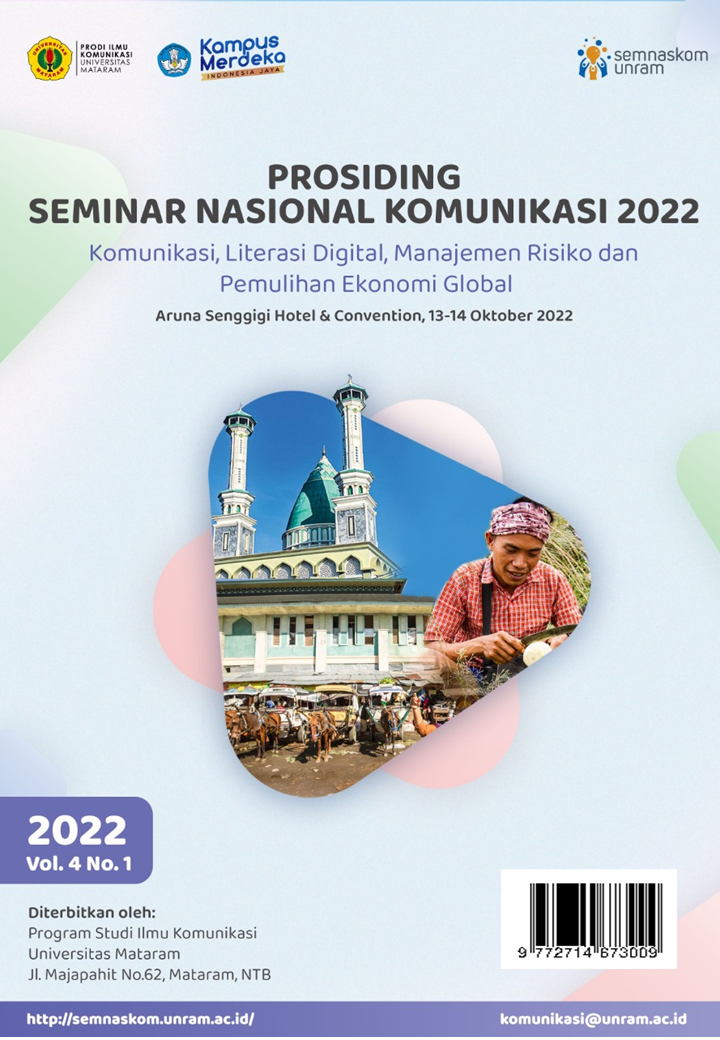 Downloads
Section
Komunikasi, Literasi Digital, Manajemen Risiko, dan Pemulihan Ekonomi Global