Sosialisasi Pemasaran Berbasis Digital Untuk Meningkatkan Daya Jual Produk Kelompok Wanita Tani Al-Ummahat Desa Lendang Nangka
Keywords:
Digital Marketing, Income, Selling, Women's Farmers Group
Abstract
The current growth of Small and Medium Enterprises is not matched by the development of digital literacy, especially in rural communities. Not a few business actors in rural areas still do marketing conventionally by relying on customers from the area around them. It also happened to the Al Ummahat Women's Farmer Group located in Dusun Jejelok Punik, Lendang Nangka Village, East Lombok District. This group produces many processed products such as traditional coconut oil, chips, crackers made from cassava and sticky rice, coconut water syrup, and Rengginang. However, stagnant production due to the lack of utilization of digital literacy causes the scope of product marketing to only be within the scope of surrounding villages. Through this socialization, women farmer group members are given education about digital-based marketing to increase group sales and income. The stages in this activity are survey, socialization, demonstration of making a Facebook account, and evaluation. The output of this activity was that rural communities understand and have a Facebook account as an effective and efficient digital marketing to increase the selling of products with a wider range so as to increase their income.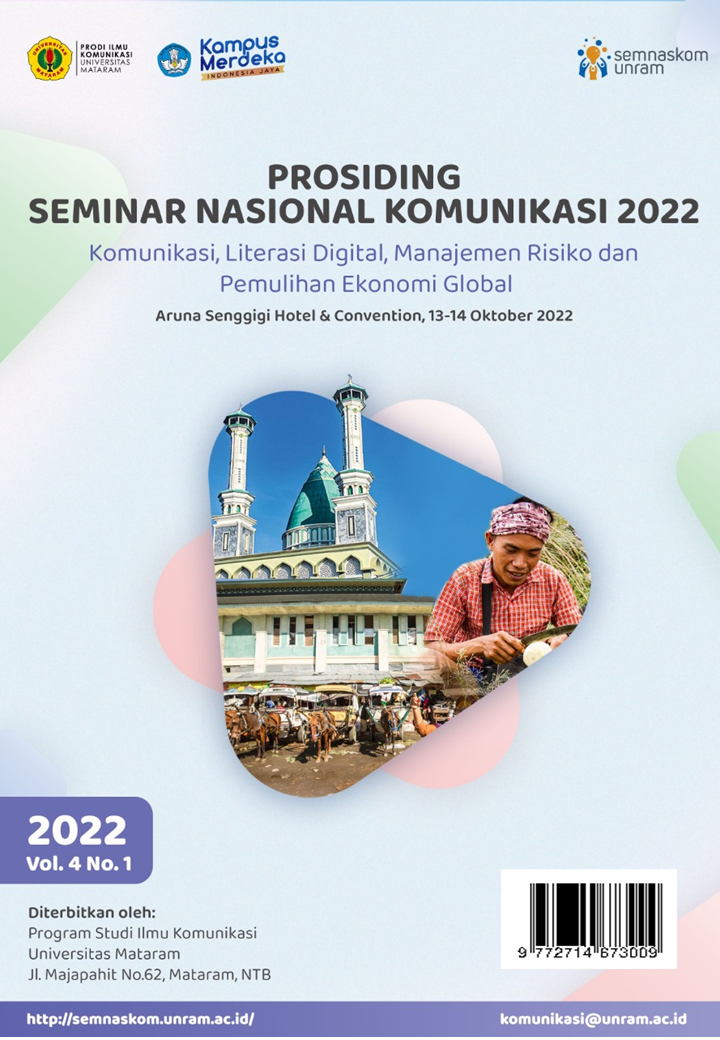 Downloads
Section
Komunikasi, Literasi Digital, Manajemen Risiko, dan Pemulihan Ekonomi Global