PENYULUHAN HUKUM TENTANG PERAN BHABINKAMTIBMAS DALAM PENYELESAIAN TINDAK PIDANA DENGAN MEKANISME RESTORATIVE JUSTICE DI GUNUNG SARI LOMBOK BARAT
Keywords:
Crime, Bhabinkamtibas, Restorative Justice.
Abstract
The police are one of the instruments of the legal structure as one of the determining factors for the effectiveness of the law in society. Based on Law Number 2 of 2002 concerning the Police, it is stated that the police carry out functions not only law enforcement but also public security and order, one of which is through the Community Police program, where Bhabibkamtibmas also carries out activities as problem solving for community legal problems, one of which is encouraging the completion of criminal acts. criminal justice system with a restorative justice approach. This counseling aims to strengthen the understanding of police personnel on their role in encouraging the settlement of criminal cases by using restorative justice for the sake of the recovery of victims, perpetrators and the community itself. Based on the results of the activity, the enthusiasm of police personnel by revealing various problems and obstacles faced when dealing with the community is one indicator of strengthening the legal understanding, because not all criminal cases can be resolved using a restorative justice approach.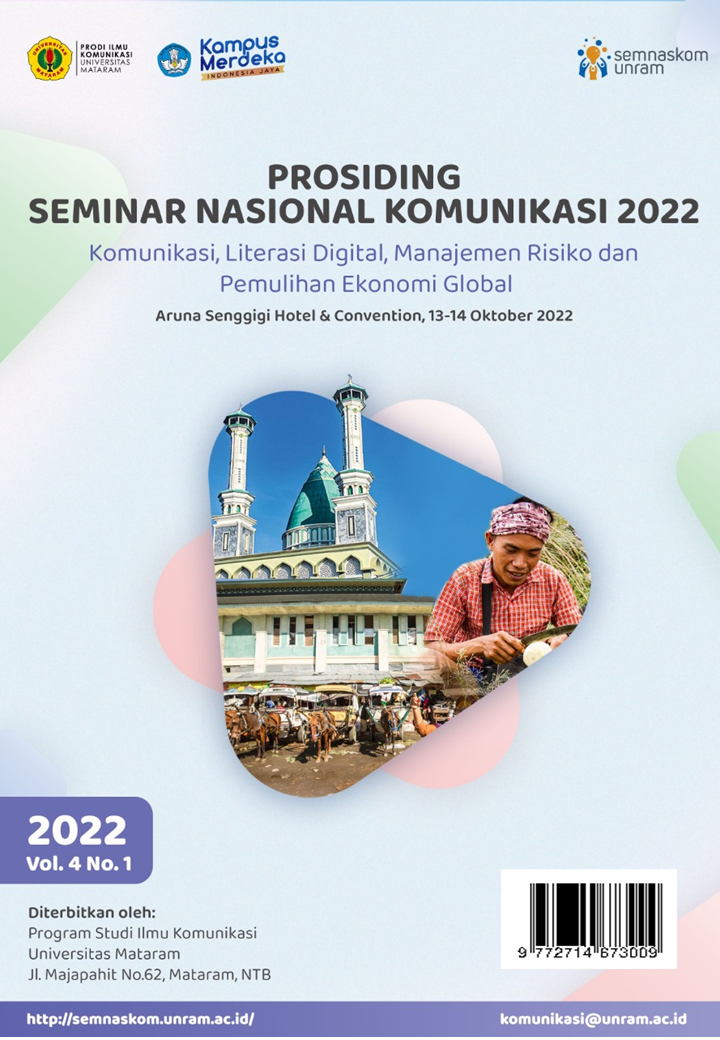 Downloads
Section
Komunikasi, Literasi Digital, Manajemen Risiko, dan Pemulihan Ekonomi Global