Literasi Media Menangkal Berita Hoax Di Organisasi Pusat Informasi Konseling (PIK) Remaja Surabaya
Keywords:
Teenagers, News, Hoax, Literacy
Abstract
The easy access to information today makes it easier for people, especially teenagers, to receive, read and even spread the information and news. The massive use of the internet provides a vulnerable position for adolescents due to the dominance of information and news in their daily lives. Unfortunately, the information and news obtained by teenagers, does not always come from credible sources. There are so many nowadays, especially on social media, the spread of hoax news that harms the community. The easy access and use of social media has caused teenagers to no longer only become consumers, but also able to spread the news they read to other social media users. This of course will cause a vicious circle if left unattended continuously. Various kinds of hoax news circulating today, both on social media and online news platforms, must be addressed smartly and wisely by its users. The threat of hoax news certainly does not disappear by itself, the spread of hoax news is caused by the inaccuracy of the public in receiving the information circulating. For this reason, it is necessary to understand and increase literacy, especially in adolescents, to break the chain of spreading hoaxes. Teenagers, as one of the main users of social media, are at the forefront, both in the spread and breaking of the chain of hoax news. Teenagers need to be able to process a wide variety of information they receive, to be stopped or disseminated.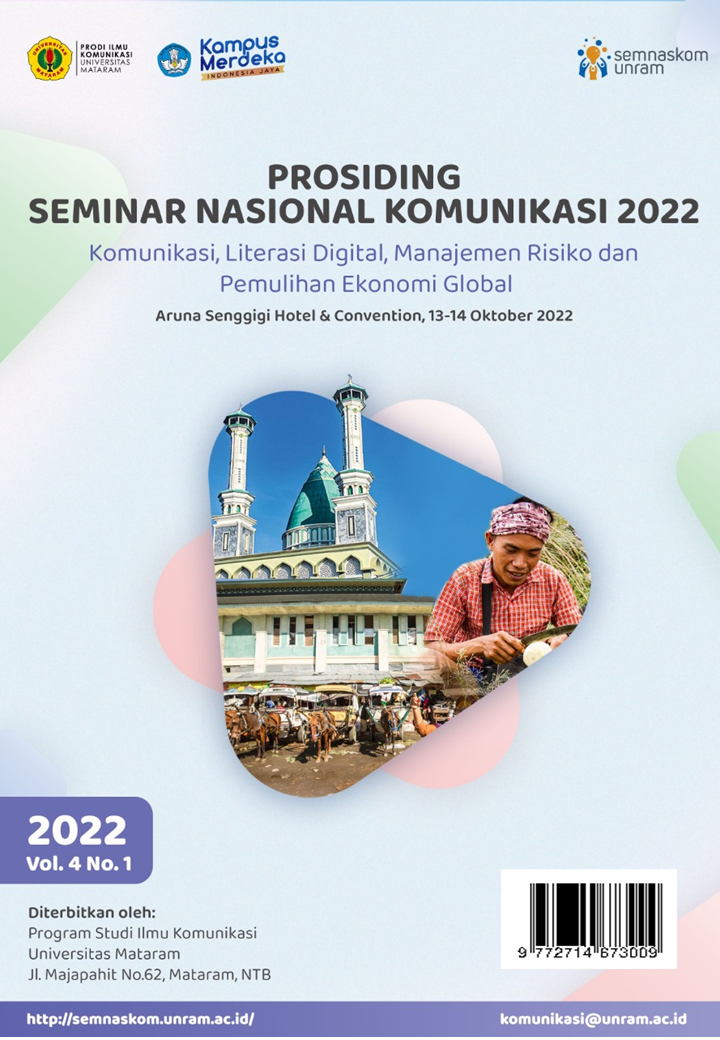 Downloads
Section
Komunikasi, Literasi Digital, Manajemen Risiko, dan Pemulihan Ekonomi Global