Pelatihan Kepenulisan Majalah Sekolah Digital sebagai Wadah Kreativitas Siswa SDN Bidara Cina 05 Pagi
Keywords:
Creativity, Training, Writing, Digital Magazine
Abstract
This article will focus on depicting the devotion activities carried out by grade 3 students at Bidara Cina State Elementary School 05 Am, Which amounted to 26 students. Activities in this service include the delivery of material and writing training for students, which functions to be able to find out the level of understanding of students to the material that has been delivered previously. The method used in delivering the material was in the form of a presentation with the title News Writing Techniques and Making Digital Magazines. This training aims to instill the creative nature of students, especially in terms of digital authorship. This activity is based on the fact that Bidara Cina State Elementary School 05 Am does not yet have information media that can be used as a source of information for parents of students in the form of school magazines, especially in digital form. Apart from being a source of information, school magazines can also be used as a forum for creativity for students to pour their writings. However, in writing, ideas and techniques are needed for how to deliver so that the writing becomes more interesting to read. Based on the results of the activities, students can answer the questions given to them in the question and answer session, especially during the writing training activity they can explain about 5W + 1 H in the work they write.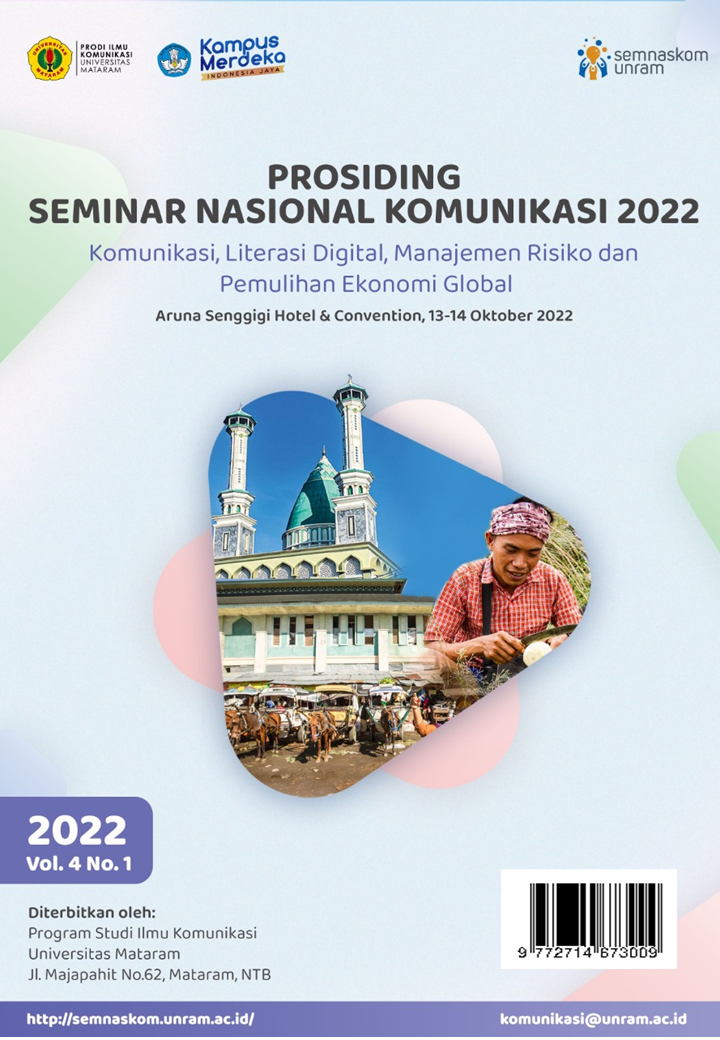 Downloads
Section
Komunikasi, Literasi Digital, Manajemen Risiko, dan Pemulihan Ekonomi Global