Edukasi Mengenai Tayangan Anak dan Pentingnya Pendampingan Anak dalam Menonton melalui Seminar dan Konten Audio Visual Berbasis Media Sosial
Keywords:
accompaniement, childs show, tik tok, instagram reels
Abstract
Information and Communication Technology now make anyone in anytime can watch easier. The Alpha Generation (born in 2011-2025) was exposed to gadgets from they were babies. It's a normal view when the gadget is in front of babies or toddlers, and they enjoy watching it. In their home, television makes the choices of watching activity increase. Education about kids' shows and the importance of accompanying children to watch is necessary for parents, teachers, and for child companions to watch to prevent the bad effect of kids' shows. These education programs are done in two ways, first through seminars and second by social media content (Tik Tok and Instagram reels). The seminar is done at the same time as the national children's day celebration (HAN) on every 23thof July. There are three speakers, a psychologist, the Commissioner of KPI Pusat, and a social observer from FISIP UNTAN. The seminar lives on KPI's youtube account. The campaign by social media is chosen as audio-visual based so that it becomes more attractive and the key message more remind by the audience.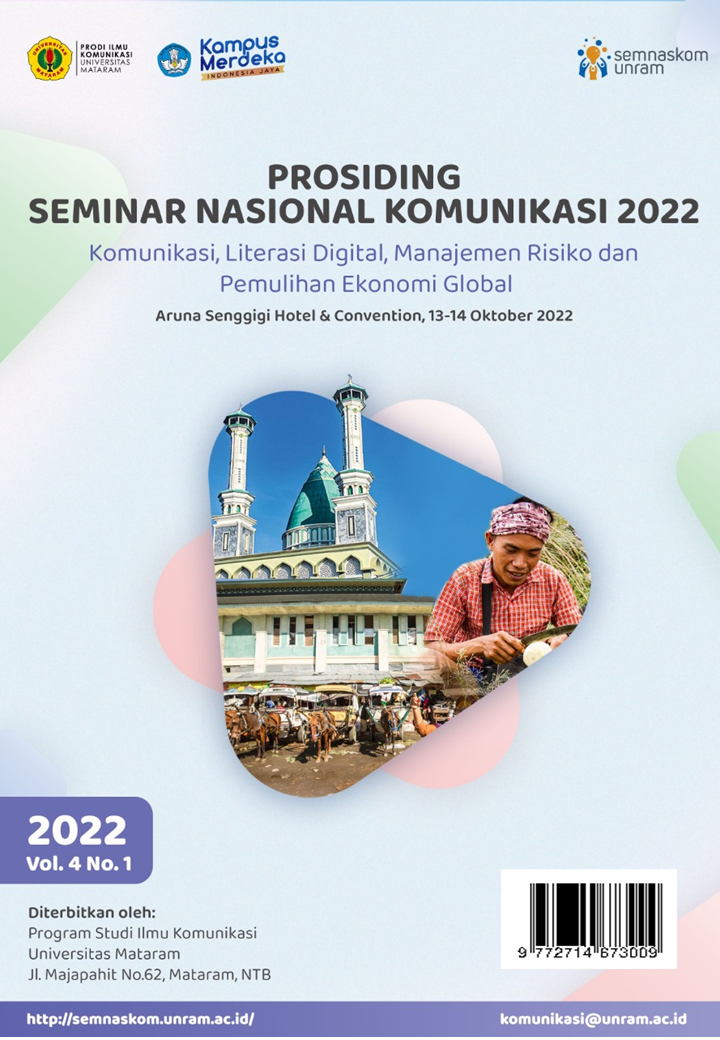 Downloads
Section
Komunikasi, Literasi Digital, Manajemen Risiko, dan Pemulihan Ekonomi Global